History
The minicab brand was established in 1976 with the idea of offering a cheaper small taxi in Basel. It started with 9 cars.
In 1978, Taxi-Zentrale AG was integrated into the mini-cab business and their 'Piccolo' taxis at Margarethenstrasse.
In 1993, the competitor mini 2000 AG was founded. Until 2003, the minicab products and mini 2000 were direct competitors in the market.
On 1 May 2003, a company takeover combined the two successful brands into the new mini-cab AG 061 777 77 77.
On 1 June 2003, the most modern radio data system in Switzerland with satellite positioning went into operation.
In July 2011, the cabcard was launched - a magnet payment card for taxi journeys on account.
In 2012 it introduced the taxi app, that enables you to book taxis in real time and fully automatically.
In December 2014, automatic call answering was introduced so that taxis can be booked fully automatically by telephone.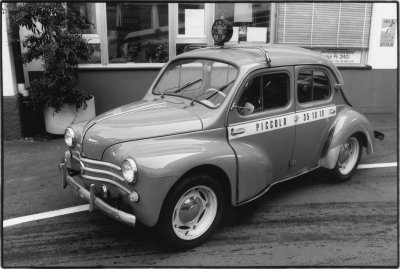 Piccolo taxi 1960s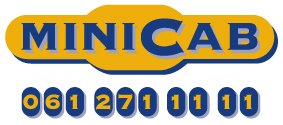 minicab brand around 2002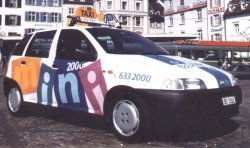 mini 2000 car around 1999